Executive Boardroom
Bringing Holistic Thinking to Search to Maximize ROI and Eliminate Waste
Consumers rely on search at every stage of their decision journey, using a variety of devices. With voice search, mobile and desktop all playing a role, the complexity of the path to purchase can lead to wasteful and often duplicated search strategies.
The challenge for enterprise organizations lies in gaining insight into the entire, complex customer journey. Digital marketing operations are often siloed, relying on fractured channel data to make investment decisions. It is time for a different solution.
Discover how Holistic Search measures and optimizes the impact of search across the customer journey. By driving more consumer engagement in the search channel, Holistic Search changes searcher behavior for better economics and more value creation.
3 Takeaways From The Session:
Experience in Search is fractured. Companies are managing organic and paid search programs separately and driving sub-optimal results for users and themselves. The reasons are deep - how organizations are structured, how success is measured and how budgets are allocated.
iQuanti proposes a change in the search paradigm by creating a Holistic Search program. Holistic Search is a user centric approach to search that looks at organic and paid search together, to ensure that organizations are more effective in serving their users and maximizing the benefit of their marketing budget. This requires a change in how organizations measure search programs, how they allocate budget and even how they organize themselves.
iQuanti recommends evaluating your disparate search efforts and sizing the benefit of a Holistic Search program that will help you win with your prospects and customers.
Sponsored by: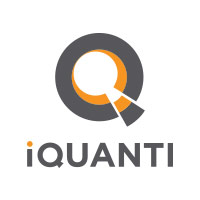 iQuanti
Presented by:
Sastry Rachakonda, CEO, iQuanti